Five key areas of expertise trusted by the EU
Altertox Academy is contributing to :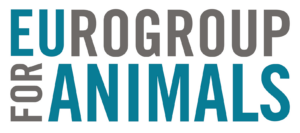 Research project on the compliance of Member States with Directive 2010/63/EU
The Study will go through the description of major concerns with regard to animal welfare, especially highlighting the priority areas that need to be addressed, e.g. 1) project evaluation and authorisation; 2) inspections of facilities 3) the development, uptake and use of non-animal alternative methods and 4) openness and transparency,  but not limited to.
All the information will be compiled in a high-quality summary report highlighting and describing the key areas where improvement is needed.

Company fitness check strategy on alternatives to animal testing by Altertox for Nagi Bioscience test method portfolio.
The development and regulatory acceptance of new alternative test methods to the traditional animal-based ones is a relatively long and complex process.
The objective of the collaboration between Altertox and Nagi Bioscience is to anticipate some of the common bottlenecks linked with the validation itself (e.g. applicability domain, regulatory purposes, FRAND) and, as such, guide and speed up the process.

Assessing endocrine disruptors compounds with In vitro Methods
Project reference : ECA 10277-R2
Altertox won the PEPPER Call with partners from Université de Paris and Benaki Phytopathological Institute. PEPPER is the newly established Public-PrivatE Platform for the Pre-Validation of Endocrine disRuptors characterization methods located in France.
The European Commission Directorate General Joint Research Centre and Abilways IFE relies for the 2018-2020 period on Altertox to train its staff on "scientific evidence in policy making" to implement their knowledge management for policy scheme. A total of 400 people will be trained.
Project reference : 650628
University of Konstanz Center for alternative to animal testing (CAAT-Europe) counts on Altertox services for the Horizon 2020 EU-ToxRisk.  
Project reference : 681002
"Mapping education and trainings on the 3Rs and feasibility study on indicators of alternative methods to animal experimentation" inventory for the European Commission DG-JRC-EURL ECVAM funded project (Tender Reference JRC/IPR/2017/F.3/0065/NC) in collaboration with Biotox and Douglas Connect.
Altertox is also involved as an individual with "in3" funded by the Marie Skłodowska-Curie Action – Innovative Training Network.
 Project reference : 721975
Reviews on Non-animal Methods in Use for Biomedical Research" for the European Commission DG-JRC-EURL ECVAM funded project (Tender Reference JRC/IPR/2018/F.3/0035/OC) in collaboration with EcoMole and FRESCI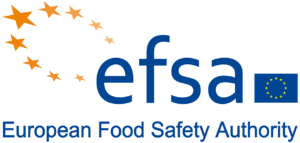 Negotiated procedure reference: NP/EFSA/HUCAP/2018/22 – Specialised
training course Quantitative Human Cell & Effect Based In Vitro Bioanalysis for
Assessing Endocrine Disrupting Compounds (EDCs)