Altertox is thrilled to be a partner of ONTOX.
The vision of the ONTOX consortium is to provide a functional and sustainable solution for advancing human risk assessment of chemicals without the use of animals in line with the principles of 21st century toxicity testing and next generation risk assessment.
In this consortium gathering 18 partners, Altertox team will be in charge of Dissemination ; setting up trainings, webinars and working to ensure the outreach and legacy of the project.
Grant Agreement: 963845
Altertox is proud to be part of PrecisionTox.
The goal of PrecisionTox is to improve chemical safety assessment to better protect human health and the environment by using non-traditional test species, multiple fields of knowledge, and powerful computational approaches to understand which chemicals are toxic and why.
Altertox will ensure all communication matters throughout the 5 years lenght of the project.
Grant Agreement: 965406
Altertox is happy to take part in PANORAMIX.
Gathering 11 partners, this project focuses on providing new tools for risk assessments of complex real-life mixtures for the protection of European citizens and the environment. Altertox will take part in Stakeholder integration, dissemination and public outreach.
Grant Agreement: 101036631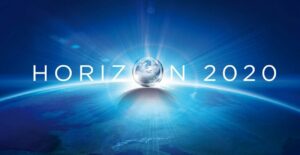 Altertox is a partner in three submitted Horizon 2020 EU Framework Programme for Research and Innovation projects.

Assessing endocrine disruptors compounds with In vitro Methods
Project reference : ECA 10277-R2
The European Commission Directorate General Joint Research Centre and Abilways IFE relies for the 2018-2020 period on Altertox to train its staff on "scientific evidence in policy making" to implement their knowledge management for policy scheme. A total of 400 people will be trained.
Project reference : 650628
University of Konstanz Center for alternative to animal testing (CAAT-Europe) counts on Altertox services for the Horizon 2020 EU-ToxRisk.  
Project reference : 681002
"Mapping education and trainings on the 3Rs and feasibility study on indicators of alternative methods to animal experimentation" inventory for the European Commission DG-JRC-EURL ECVAM funded project (Tender Reference JRC/IPR/2017/F.3/0065/NC) in collaboration with Biotox and Douglas Connect.
Altertox is also involved as an individual with "in3" funded by the Marie Skłodowska-Curie Action – Innovative Training Network.
 Project reference : 721975
Reviews on Non-animal Methods in Use for Biomedical Research" for the European Commission DG-JRC-EURL ECVAM funded project (Tender Reference JRC/IPR/2018/F.3/0035/OC) in collaboration with EcoMole and FRESCI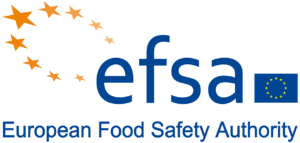 Negotiated procedure reference: NP/EFSA/HUCAP/2018/22 – Specialised
training course Quantitative Human Cell & Effect Based In Vitro Bioanalysis for
Assessing Endocrine Disrupting Compounds (EDCs)